Farmers and rural landowners impacted by changes to private railway crossings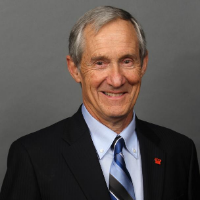 By Crispin Colvin, Director, Ontario Federation of Agriculture
Ontario farmers and rural landowners will be impacted by new amendments made to the Grade Crossing Regulations issued by Transport Canada. These amendments apply to all public and private railway crossings across the country. Farmers and rural landowners with private railway crossings on their property may be required to upgrade or improve their crossings in order to comply with the new grade regulation standards.
In March 2019, Transport Canada amended its Grade Crossing Regulations resulting in new requirements that all public and private railway crossings must follow. These new requirements have been shared with all railway companies and they have been instructed to work with property owners to upgrade or improve railway crossings. The purpose of the improvements is to enhance safety measures related to sightlines and grade levels. Tailored safety guidelines to all grade crossings must be enforced by November 28, 2021.
Transport Canada regulates all at-grade or level crossings over railway tracks. In Canada, there are more than 9,000 private, federally-regulated grade crossings. These regulations were established to maintain the safety of these crossings.
Private railway crossings are those where there is no public use of the crossing, and the same individual or farm business owns the land on both sides of the tracks. There are a significant number of farm properties across the province that have an active railway line passing through their farm, and a private level crossing over the rail line that serves as the farmers only means of access to fields on the opposite side of the tracks.
Inspectors from Transport Canada and/or the railway will be visiting all crossings to determine what safety upgrades need to be made. Essential things for farmers and rural landowners to keep in mind is the landscape around your crossings, the structure of your crossing, the types of vehicles you cross the tracks with, how long the combination you're pulling across is, and how you use the crossing. Inspectors will take that information and determine what upgrades that your railway grade crossing needs to meet these newly implemented safety guidelines.
Under the regulation guidelines, private property owners share the responsibility for managing and maintaining safety at these grade crossings. Removing brush, trimming trees or building up grade levels approaching railway tracks from field entrances will be the responsibility of the property owner. However, the railway will be responsible for all work necessary to upgrade or improve the track itself.
Changes and improvements to private crossings will be determined based on guidelines and decisions made by the railway company operating the rail line on that property and Transport Canada. By not complying with the guidelines, farmers and landowners' risk restricted access to their crossing, making it challenging to utilize both sides of their land.
The Ontario Federation of Agriculture (OFA) encourages members to speak with their local Member of Parliament and railway crossing companies about their concerns. It is unclear at this time how our members and rural landowners will be expected to share in the cost of meeting the new regulation guidelines.
Without assistance from the federal government, farmers and landowners will be faced with the financial burden of these improvements or risk losing access to their crossing.  The Canadian Federation of Agriculture (CFA) is aware of the issues presented with the changes to these regulations and is working with their general farm organization partners across the country to continue discussions with Transport Canada on implementing these changes as efficiently as possible.
OFA will be working alongside CFA and other industry stakeholders to monitor the process and implementation of these changes to help reduce the financial burden on the farming community.
For more information, contact:
Crispin Colvin
Director
Ontario Federation of Agriculture
519-868-7317